Navigate to the following address within the Western network:
http://haughton.sci.uwo.ca:5000/index.cgi
Login using your Western ID (excluding the @uwo.ca).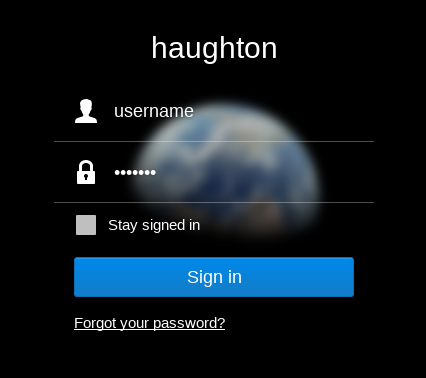 If you can't log in or you have not been setup with an account, please contact Dr. Gordon Osinski to grant you access. 
Once logged in you should be able to access "File Station" where you will find the folders you have access to.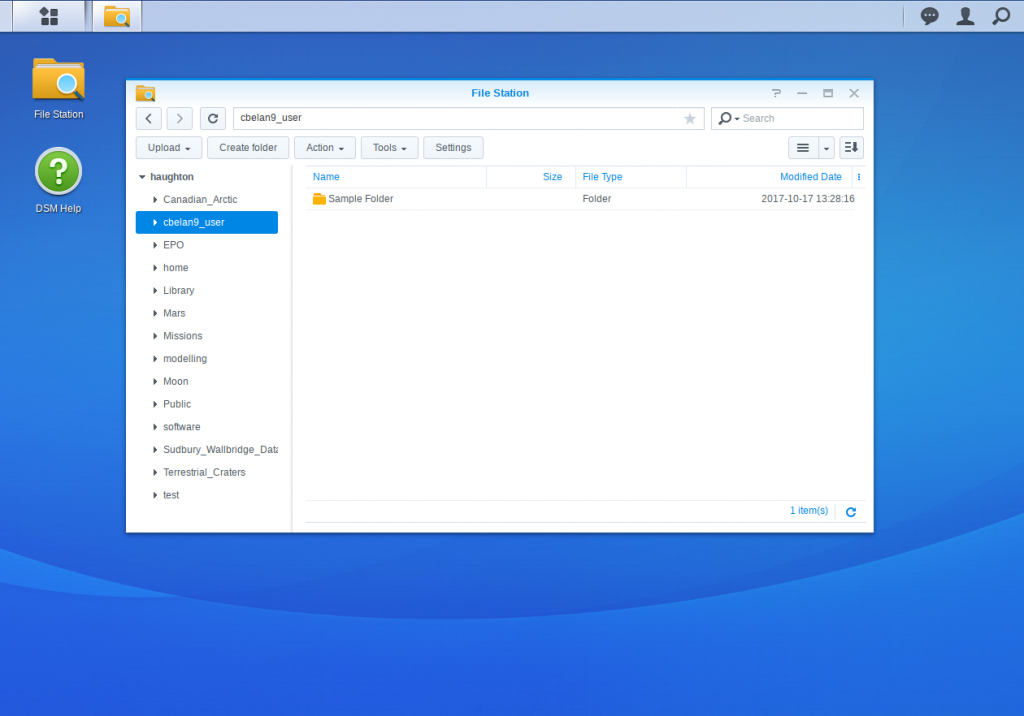 You can upload files by clicking on the "upload" button or can download by clicking on the folder or files you would like and then click on the "Action" button and going to "Download"