My research interests are diverse and interdisciplinary in nature and I have an active research program. Throughout my research I synthesize of field and remote sensing observations with a range of geochemical data. I place a strong emphasis on fieldwork and this forms the basis for much of my research. Indeed, I approach planetary geology with the fundamental view that interpretations of other planetary bodies must begin by using the Earth as a reference.
 Planetary materials
Impact centering
Astrobiology
Economic geology
Precambrian geology
Instrument development 
Autonomous science
The overarching focus for my research is on understanding the origin and evolution of the terrestrial (or rocky) planets of the inner Solar System and the Earth's moon, through the study of planetary surface processes and planetary materials (e.g., meteorites and Apollo samples). A major thrust of my research on planetary surface processes is on impact cratering, in other words  the study of meteorite impact structures and the processes, products, and effects of their formation. I am also actively working on various topics of glacial and periglacial geomorphology, involving fieldwork in the Canadian Arctic and comparative studies looking at the northern plains of Mars where such processes have been proposed to have taken place.
My research on impact craters extends to investigating the role of impact cratering in the origin of life on Earth and the potential for life on Mars, bringing my research into the field of astrobiology. This interest in meteorite impact craters also involves research on economic geology, focused on the Sudbury impact structure, Ontario, a ~250 km diameter impact crater and the site of North America's largest mining camp.
A further area of research is on the Precambrian geology of the Canadian Arctic and Northwest Scotland. This represents some of the most recent and earliest research that I have been involved in – my first ever journal publication in 2001 was on the results of my undergraduate honours thesis, where I mapped an area of South Uist in the Outer Hebrides of Scotland. 
In addition to these scientific research objectives, I am also active in developing technologies and techniques for exploration, whether that be remote or extreme locations on Earth (e.g., High Arctic, deep underground mines) or human and robotic surface operations on the Moon and Mars. In essence, this part of my research addresses fundamental questions about how we explore and the techniques and technologies required to enable this exploration – both on Earth and other planetary bodies. The two major areas of research are on instrument development and autonomous science.
Astrobiology
Economic Geology
Impact Cratering
Planetary materials
Autonomous science
Instrument development
Precambrian geology
Astrobiology
My research on meteorite impact craters has resulted in a strong interest in the origin and evolution of life on Earth and the possibility of finding life on Mars. This may sound surprising and indeed, the destructive geological, environmental, and biological effects of meteorite impact events are well known. This is largely due to the discovery of the ~200 km diameter Chicxulub impact structure, Mexico, and its link to the mass extinction event that marks the end of the Cretaceous Period 65 Myr. ago.
However, more recently it has also become apparent that, once formed, impact events also have certain beneficial effects, particularly for microbial life. The effects range from generating conditions conducive for the origin of life (e.g., clays) to varied habitats for life that persist long after an impact event, including hydrothermal systems, endolithic habitats in shocked rocks and impact glasses, and impact crater lakes. This may have important implications for our understanding of the origin and evolution of early life on Earth, and possibly other planets such as Mars. This research is summarized in a recent review paper entitled "The role of meteorite impacts in the origin of life". 
In addition to the astrobiology of impact craters, my research in the Canadian Arctic has also resulted in an into cold springs as habitats for life – which has direct relevance to Mars. This work has focused on Axel Heiberg Island in Nunavut, where cold springs flow year round despite flowing through over 500 m of permafrost. Another site is the so-called Golden Deposit in NWT, where a cold spring precipitates the mineral jarosite, which is common on Mars.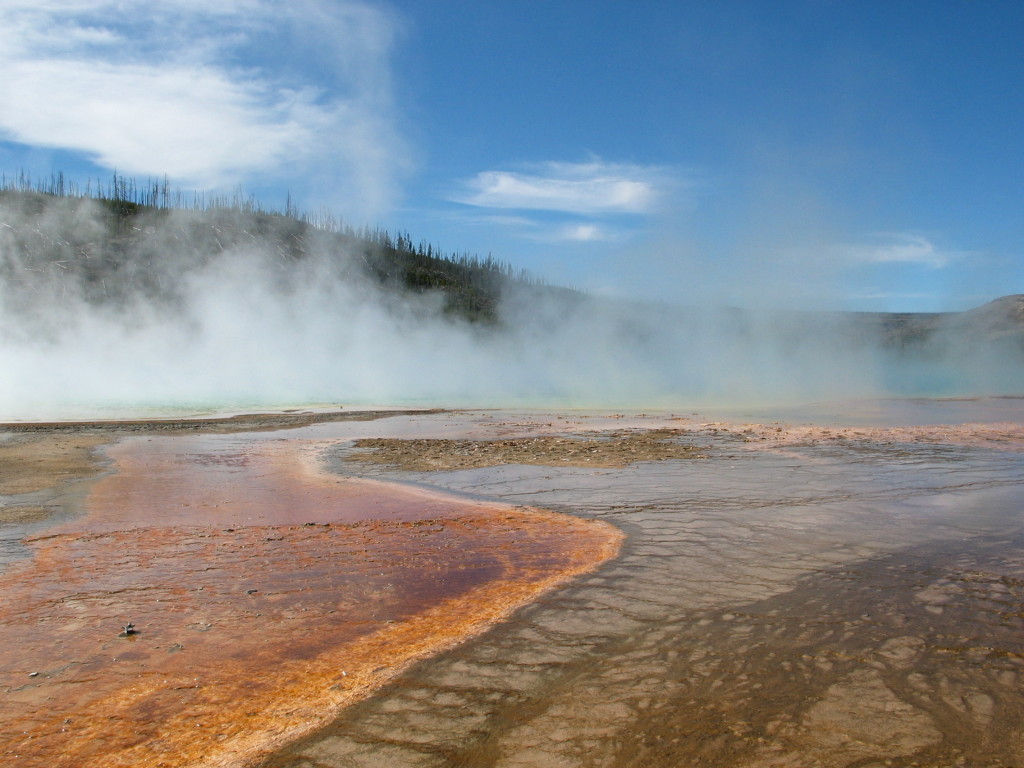 Economic Geology
Impact Cratering
Planetary materials
Autonomous science
Instrument development
Precambrian geology